Ricky has been playing the guitar from the age of 14. His parents could not afford professional lessons so instead he would dedicate himself to playing for ten hours a day during the summers with nothing more than a Hal Leonard Guitar Method book and a little help from his mother with knowledge on music theory. Ricky gained his love for the guitar listening to the classics, growing up with influences in everything from gospel to bluegrass. His mother's roots in music strengthened his passion to master the strings.

"My goal is to share my music with anyone who can be blessed by it. God gave me the gift of music, and I want to use it to share with the world the true gift that God has given me; salvation and an eternal life in Heaven."








  Bring Ricky to your library!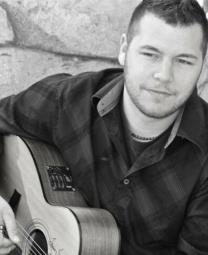 Ricky Ruis

Fingerstyle Acoustic Guitar

everything from gospel to bluegrass

"Though only in his early 20's, Ricky already plays with the panache of a master  three  times his age! He is a blisteringly fast thumb-style picker who can turn around and deliver a ballad with amazing depth and touch."          


Branch Locations

(Google Maps)

~ check out our calendar section often, for updates and info about upcoming shows...