Marie Haddad started playing piano at the age of 5 but quit formal

training at 11 because her attention span required constant breaks for cartwheels.

After having to sell her piano in college, she missed playing so much that she would regularly sneak into a well-known San Diego hotel in the middle of the night to practice on the grand in their main ballroom. Soon, the cleaning staff started to recognize her..

After playing in various San Diego bands (everything from a mall houseband to a Xanadu cover project), she joined 12 piece 60's soul outfit the San Diego Beat Organization. The group was nominated as Best New Band at the 2002 San Diego Music Awards but disbanded shortly thereafter.

It was only then that Haddad finally began publicly performing her own songs. Soon drummer Nasr Helewa and bassist Jason Hee joined the equation. Together they released Haddad's debut CD 'A Beautiful Road' in 2006. Reviews of the disc likened her experimental arrangements, friendly melodies and thoughtful lyrics to Kate Bush and Leonard Cohen, but also to other influential artists such as Jane Siberry, XTC, Marillion, Tori Amos, and early Elton John. By 2007, with the help of internet radio play, Haddad began garnering fans from around the globe.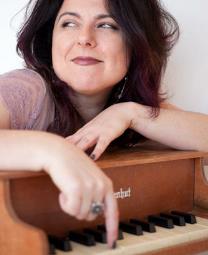 Bring Marie to your library!



Branch Locations

(Google Maps)

~ check out our calendar section often, for updates and info about upcoming shows...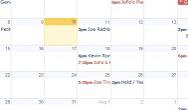 Pop / Singer/Songwriter / Piano

five-time San Diego Music Awards nominee