Bring Lisa to your library!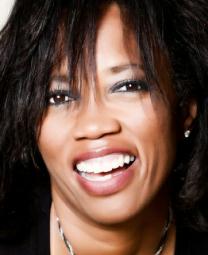 LISA SANDERS

Singer/Songwriter/Americana/Blues

heartfelt lyrics, catchy melodies, rare stylistic purity


Branch Locations

(Google Maps)

"Lisa is a phenomenal artist...and I'm taking her under my wing."

Lucinda Williams

Grammy winning singer-songwriter

"Dixie Chicks, Cibbo Mato, Beth Orton, Sheryl Crow, Lisa Sanders Lilith Fair, Coors Amphitheatre, July 16 - Best Pop Concerts of 1999"

George Varga

San Diego Union-Tribune

"Channeling the vocal strength of Chaka Khan and the dusty edge of Bonnie Raitt, Lisa belts out songs filled with world-weary experience and hope. She entices her audiences by weaving heartfelt lyrics and catchy melodies, then adds a stylistic purity that is so rarely found in pop music today"

Siren Magazine

Lisa has opened for such music legends as; B.B. King, Paul Simon and Bob Dylan, James Taylor, Sophie B. Hawkins, Stevie Nicks, Sting, Lucinda Williams, as well as, Gillian Welch.

Recently, Lisa opened for Bonnie Raitt. She is a two time San Diego Music Award Winner. You'll find her in San Diego and in venues all around the country playing the guitar and singing from the soul.

Lisa has recorded six full length albums with some of the worlds most respected studio and live musicians, like; drummer/percussionist: Alix Acuna (Diana Ross & everyone in between); guitarist: Doug Pettibone (Lucinda Williams, Tracy Chapman, Marian Faithful); violinist: Jerry Goodman (Mahavishnu Orchestra, The Dixie Dregs); Jimmy Cresbo (Rod Stewart, Aerosmith); bassist & world renowned producer: Josquin des Pres (Gypsy Kings, Jack Johnson, Bernie Taupin).

~ check out our calendar section often, for updates and info about upcoming shows...