"John Foltz is an extraordinary Singer-Songwriter-Pianist with a stage presence and audience rapport that is unsurpassed, even amongst world-class musicians." 

"...knocks the socks off the audience at every performance as soon as he opens his mouth to sing and starts playing.  It's a pleasure to experience both his original and cover tune music!"

In addition to having been the musical director for numerous events and productions throughout Southern California, John is the full-time musical director for both the Center for Spiritual Living, Temecula Valley and the Live Love organization. He is a member of the Positive Music Association, and his original music can be heard on their website (www.positivemusicassociation.com) and on Mind Mastery Radio (www.mindmasteryradio.com).

To date, John has performed at over 100 venues in Southern California including coffee shops, restaurants, bars, artist showcases, corporate events, city/county functions, festivals, and charity functions. He maintains a working repertoire of over 3,000 cover songs as well as a wealth of original material, and is constantly striving to learn and write new material to keep in the ever-changing flow of the musical world.

  Bring John Foltz to your library!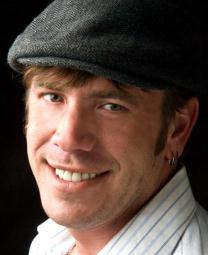 Pop / Folk / Rock

"With each note played on the piano, the intention of infecting people with the realities of everyday life is revealed."



Branch Locations

(Google Maps)

~ check out our calendar section often, for updates and info about upcoming shows...