Bring Joe to your library!



Joe Rathburn is a lifetime/fulltime musician, haling from San Diego, California.

Joe's music can be placed in the genre called Positive Music. His tunes have purpose, and carry with them more than just chord changes, grooves, catchy melodies, and hooks for the sake of their cool factor. They speak to the heart and mind of the listener directly. They uplift the soul in an instantly tangible way, while remaining fun, interesting, and non-preachy.

Joe's music can also be likened to the singer/songwriters of the 1960s and '70s: the Paul Simon, James Taylor, Cat Stevens variety, yet his has a quality all his own which, though paying homage, never copies.

He performs continuously and his vast stage experience includes: festivals, arenas, clubs, churches, and coffeehouses, headlining his own shows as well as opening shows for others. He has opened for Ellis Paul, Susan Werner, Dave Van Ronk and a list of others as diverse as Chuck Berry, The Guess Who, Ray Charles, and Kiss.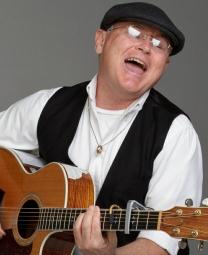 "Purveyor of Positive"

folk/rock/American/blues & more

Head in the clouds, feet on the ground writer/performer of feelgood socially relevant/responsible folk pop with a humorous twist.


Branch Locations

(Google Maps)

~ check out our calendar section often, for updates and info about upcoming shows...