Bring Jim to your library!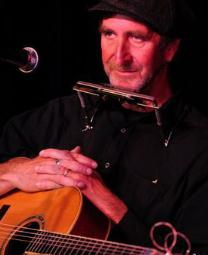 Jim Hinton

singer / songwriter / folk

Story songs with an Irish flavor


Branch Locations

(Google Maps)




Jim Hinton is a professional folksinger, songwriter, and arranger.  In the classic style of the bard, Jim offers a vast repertoire of songs from decades of songwriting andperforming Irish and classic folk songs in pubs and coffee houses. He sings in a relaxed baritone and accompanies himself on the guitar, bodhran, and the mandocello.  

Jim's knowledge as a folklorist and his ability as a storyteller add depth and relevance to his performance. His gently ironic sense of humor connects with listeners of all ages.

~ check out our calendar section often, for updates and info about upcoming shows...