The son of a traveling evangelist, Jeff Berkley grew up in Southern California, playing drums in alternative rock bands. After high school, he discovered the African djembe, which he combined with cymbals to create a barehanded style of percussion that is uniquely his own.

Before long, he was playing regularly in San Diego coffee houses and clubs with the likes of Jewel, Steve Poltz and The Rugburns, Gregory Page and Joel Rafael, who soon after began The Joel Rafael Band.

While traveling and performing with the Joel Rafael Band on the folk festival circuit, folk songwriter fixtures like Tom Prasada-Rao, Ellis Paul, Johnsmith, Don Conoscenti, Sara Hickman, Steve Seskin, and Chris Rosser, took notice of Berkley's playing, inviting him to sit in whenever he's around.

All the while, Berkley too, was playing guitar and writing his own music; and in 1998 he came out from behind his drum to perform his songs in a band, which included fellow singer/songwriters, Dani Carroll, John Katchur, and future partner Calman Hart.

In the spring of 1999, Berkley won the prestigious New Folk Songwriter Competition in Kerrville Texas, past winners of which include Joel Rafael, Lyle Lovett, Jerry Jeff Walker, and Hal Ketchum. Not long after, Berkley teamed up with Hart, and the duo Berkley Hart was born. Berkley Hart has just independently released their first album, "Wreck n Sow."




  Bring Jeff to your library!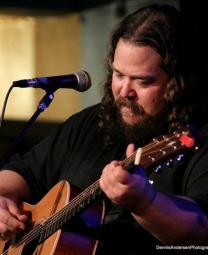 Folk/Bluegrass/Roots/Americana

Lilting acoustic folk music, heavy on storytelling.

High level of musicianship, much more than one would expect of "simple" folk music.

Jeff Berkley recalls his first musical instrument. "A white upright piano. My parents got it for me when I was three or four. My father was a minister, and it was handed down from some old church -- all dirty, cracked in a bunch of places, and I think it leaned to the left. I messed around with that until I was old enough to set up boxes to play with wooden spoons, after I decided to become a drummer for a while. It didn't cost me anything. Since it came from a church, it was a gift from God."


Branch Locations

(Google Maps)

~ check out our calendar section often, for updates and info about upcoming shows...