Although a major part of Harold Payne's career has involved songwriting, with credits that extend from Rod Stewart & Patti LaBelle to long time collaborator Bobby Womack–literally from Peter Paul & Mary to Snoop Dogg, he has maintained a performance schedule over several decades that averages 200 plus dates per year. Harold has played just about every imaginable venue… from amphitheaters, festivals & Houses of Blues to corporate events, churches & Tupperware parties.

He has opened for the likes of Van Morrison, Kenny Loggins, & Hawaiian legend "Iz" (Israel Kamakawiwo`ole). In 2001 he launched the Power of Positive Music® series which led him to regular performances at New Thought Churches and with various motivational speakers like Mark Victor Hansen and Robert G. Allen. He often uses his gift for spontaneity to create recap songs of talks just presented and custom material for special events. Internationally he's performed in such exotic places as India Japan Russia Hawaii Cuba Ireland Bali and Bora Bora and along the way developed his own style of audience interaction usually including his notorious song improvisations.

His performances are soulful, heartfelt and humorous and he plays both solo and with the group Gravity 180. He is a posi-award winner and 4 time nominee, and Most recently Kelly Rowland of Destiny's Child's version of the Payne/Womack song "Daylight" climbed high up the UK / BBC singles chart and the Billboard Dance charts.





  Bring Harold to your library!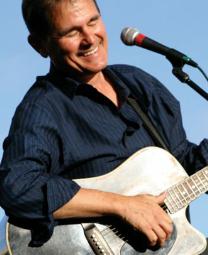 Multi Platinum

Award Winning Songwriter

Adult Alternative, Adult Contemporary, Smooth Jazz, pop/R&B, contemporary folk, inspirational/motivational, world

Harold Payne is a well travelled performing songwriter with extensive credits including over 100 recordings by artists, ranging from Patti LaBelle to Rod Stewart to long time collaborator, Bobby Womack. His live performances are soulful, heartfelt and humorous and usually include his special music improvisation.

Appearing at ...

4/14/12 * 2p–3p * Poway

5/1/12 * 6p–7p * Julian


Branch Locations

(Google Maps)