Bring Page to your library!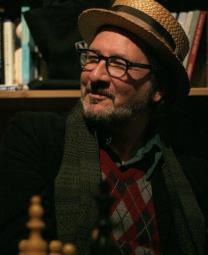 Jazz / 1920's Jazz / Not Smooth Jazz

Songwriter - Crooner - Filmmaker - Storyteller - Atronaut


Branch Locations

(Google Maps)

"The tightrope my music teeters upon is the struggle between tradition & progress, history & fantasy. I am the songbird & the worm."

~ G. Page

Gregory Page is a product of his own imagination. He was born in London, England on Easter Sunday in 1963 to Armenian and Irish parents who met while they were on tour with their bands en route to the Middle East. The boy showed little interest in academic or business studies and was always fascinated listening to 78 rpm records on his grandfather's phonograph. Upon escapeing to America he began a series of odd jobs, namely as a cab driver and cook he also began tirelessly writing and recording his own brand of music.  It's hardly an exaggeration to observe that the voice and music of Al Bowlly had a definite effect on Page's career. Mr. Gregory Page's new self-released album "Once & For All" is a tip of the hat to Al and the Sweet Jazz from another era. Recorded by his longtime friend Jason Mraz, "Live" April 5th 2010 the new album features some of San Diego's finest Jazz Musicians. There is an indescribable sense when listening to his music that you have uncovered a secret. Like the music of Al Bowlly, Louis Armstrong, Harold Arlen & Cole Porter, Page is not inspired by American music he is American Music.

~ check out our calendar section often, for updates and info about upcoming shows...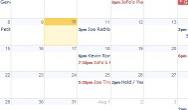 This unique English born Irish/Armenian musician creates oddly compelling songs that are full of cinematic melodies. A songwriter, crooner & astronaut Gregory Page creates a dreamy atmosphere of 1920's jazz, French romanticism, blues and folk music. His nostalgia-drenched melodies, vintage vocals and dusty blues rhymes take you back to simpler times.

   "He's the real deal, a rare gift" ~ Jason Mraz