San Diego lounge scenestress Erika Davies was born in Arizona to a military family, her father a career Navy officer and her mother a country singer/guitarist. The first time Davies sang in public was at age 8, appearing on stage with her mom in a Virginia bar. In 1991, her family settled in San Diego, where she has remained (other than a brief stay in Arizona). She first came to local attention singing with former Rugburn Gregory Page, who encouraged her to write songs and strike out on her own as a solo artist.

When she isn't playing ukulele or belting out jazz standards by the likes of Billie Holiday and Ella Fitzgerald or doing her version of Sinatra or Nat King Cole tunes, she's busy playing the role of seamstress for Spicy Toast, her clothing company. "Handmade, one of a kind," she explains. "A little one-woman show run out of my home.... I'm responsible for the cutting, sewing, and designing of all my garments. I have been sewing for over six years and work with a Serger sewing machine, plus a conventional stitch machine. "It's quite boring to sew the same thing over and over," she adds. "I do make variations of a design. I currently sell [my work] on eBay."

She says young audiences aren't always receptive to her retro Tin Pan Alley-inspired sound; she recalls "waiting behind stage, witnessing P.O.D., and then stepping out onstage to accompany the glorious Mr. [Gregory] Page in songs reminiscent of 'happier times.' Those P.O.D. fans loved what they were hearing so very much. They threw presents our way -- toilet paper rolls, empty beer bottles, etc. It was nice." As of 2010, Miss Davies performs original compositions early-20th-century classics, often accompanied by guitarist John Garner. She has also teamed up with singer Gary Hankins (Scarlet Symphony).



  Bring Erika to your library!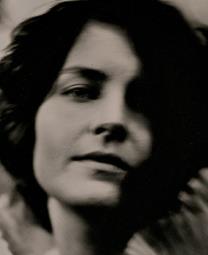 2012 San Diego Music Awards Winner for Best Jazz Album!

By now most of you have heard her voice on the Subaru commercial "Where did we park?" and became hooked on that jingle, "I Love, I Do".
You'll be entranced by her dramatic, glamorous style and evocative sensual voice, singing her original compositions and covers of early-20th-century classics!


Branch Locations

(Google Maps)

~ check out our calendar section often, for updates and info about upcoming shows...