Bring Cici to your library!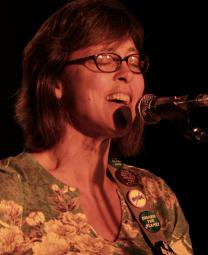 Cici Porter

Folk with an Edge / original

A bowl full of soulful!

"Cici Porter is a performer of striking maturity. There's an honesty and lack of pretense to her songs that qualifies her as far more than another pretender to the folk-queen throne... Porter is a first class artist and San Diego should be proud to have her."

Cici Porter is a critically acclaimed musician with over 30 years of professional experience as a performer, singer-songwriter and recording artist. She has received local and national music awards, and has been featured in films and television.

She is also a mom, a painter, an elementary school music teacher, and an advocate for children's safety and adult responsibility, creating a world of peace and well-being.


Branch Locations

(Google Maps)

Appearing at ...

5/6/12 * 2p–3p * Fallbrook