Broni [broh-knee] noun - A Folk/Pop Singer/Songwriter/Fun-haver that sounds like Damien Rice and Conor Oberst had a

baby and it grew up to write spontaneous, hopeful songs.

In his youth in suburban Melbourne, Broni spent his years capturing relationships and viewing all social interaction as romantic. Now, inspired by love, love lost, friendships and life as a whole, Broni has armed himself with a swag of folk-pop songs that can make you laugh right before they make you cry.

Broni has enjoyed pleasant accolades and exciting experiences during his music career. But none of that means much now if you're only jumping on board at this point - what matters is, what's he doing now? and next?

What he's doing now is celebrating the existence of his new LP 'To Get Her Together', and sharing his sounds with people all over the world, with live shows and independent distribution of his music. 'To get her Together' reminds the listener of the positive story in each sad song. What seems melancholy on the surface is actually full of hope and a feeling of 'having it all together'.

Broni also loves to connect with his audience. Always conversing on social media, and offering new songs on the day they're written on YouTube. He even offers personal Singing Telegram deliveries of his music to your door step.






  Bring Broni to your library!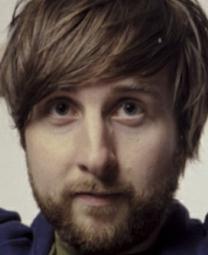 Appearing at ...

9/17 * 2p–3p * Bonita


Broni [ broh-knee ] noun

Folk/Pop Singer/Songwriter

Visiting the US from Australia, Broni is a folk/Pop Singer/Songwriter/Fun-haver sharing his endearing, spontaneous, hopeful, heartfelt songs.

"Broni has a unique ability to make audiences laugh right before he makes them cry, which is pretty cool in perhaps a cruel and unusual way. Make sure you don't miss out." - Time off magazine

"Broni is a beautiful songwriter – an open book, deeply honest with a big heart. So refreshing." - Sean Carey (producer, and ex Thirsty Merc)