Bring Barbara to your library!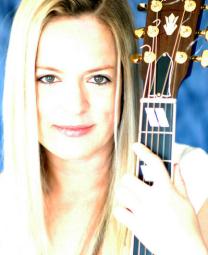 Appearing at ...

1/14/12 * 2p - 3p * Poway

1/21/12 * 2p - 3p * La Mesa (True Acoustic show)

Barbara Nesbitt

folk/rock/American/country

Multi-Award Winning performer and singer/songwriter of exceptionally crafted songs.


Branch Locations

(Google Maps)

Barbara Nesbitt, a Georgia native, has found her home in music. Her life is reflected in the songs she writes which are about the ways, large and small, we abandon and seek that elusive safety of home.

She has shared the stage / opened for artists such as Bonnie Raitt, Lyle Lovett, Robert Earl Keene, Lisa Loeb, Hootie & The Blowfish, Meredith Brooks, Nickel Creek, Jerry Garcia Band, Keller Williams, Widespread Panic and more.

She recently relocated to Austin, Texas and has quickly become a fixture in the world renowned music scene there.

Not since June Carter Cash or Emmylou Harris has there been such a unique voice. At once plaintive and harrowing while sweet and melodic, Nesbitt's power is drawn from the shadows she's known and overcome. Her voice conveys a confidence and a hopefulness that's tempered only by a small wisp of sadness. She's ready to tell you all her stories; ready for anything that lies ahead and ready to call the world her home.