Bring this Trio to your library!



"Good country music recalls the road and the wide-open places of North America where country music is all your radio can pick up on a long sojourn through the heartland. This record emanates that laid-back road trip vibe in spades. "  Simeon Flick, San Diego Troubadour

"Western Radio (State of Mind) guns down the road like an 18-wheeler. The refrain continually dares us to "cross the line." County line, state line, limits we've placed on ourselves? This song has an outlaw attitude and a romantic's optimism. "  Raul Sandelin, San Dego Troubadour

"Hailing from the sun-soaked hills of San Diego, the Mark Jackson Band is about as far as you can get from Nashville. And yet, MJB's newest album is more deeply steeped in country traditions than most anything coming out of Music City these days. "  Jim Trageser, North County Times (San Diego)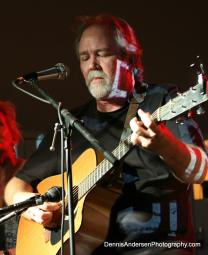 Country / Americana

Mark is a singer/songwriter whose music has traveled from the hills of Oklahoma to the shores of the Pacific Ocean. Influenced by such greats as Woody Guthrie, Bob Dylan, Neil Young and Willie Nelson, Mark nurtures their heritage of storyteller and poet. Using a voice that enfolds the listener in depth of emotion, Mark creates a straight-talking Western/ American style of music which has become his own rich, signature sound.

Some are blessed with a voice to sing and some are blessed with words that touch our hearts. Mark is blessed with the talents of both!


Branch Locations

(Google Maps)

~ check out our calendar section often, for updates and info about upcoming shows...