Bring Joel Rafael to your library!

In his multi-media presentation, "Woody Guthrie's American Road," Joel Rafael paints a vivid portrait of American Folk icon Woody Guthrie.  Through the use of projected photographs, recordings of Woody's songs, readings of his prose, and live musical performance, Rafael evokes the timelessness of Guthrie's literary and musical contribution and the relevance of his body of work.

Joel Rafael has long been an interpreter of Woody Guthrie through his songs, but more recently began sharing his prose as the narrator in a national touring revue dedicated to perpetuating Woody's legacy.  In "Woody Guthrie's American Road," Rafael introduces the audience to lesser known writings and songs, and authentically portrays Woody Guthrie as the Renaissance man his voluminous artistic collection confirms.  Because Woody only lived to be 55 years old before dying of Huntington's Chorea, it is particularly meaningful to experience what he was able to accomplish as a young man, before losing his ability to write and compose.  Some of his last writings, as performed by Rafael, who has also composed music for unfinished lyrics given to him by the Woody Guthrie Archives, demonstrate that Guthrie's vitality, vision, and passion were never diminished.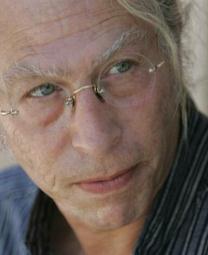 Joel Rafael in a special presentation

Woody Guthrie's

American Road

Internationally recognized songwriter from San Diego County. He won the Kerrville Folk Festival "New Folk Award" and is also considered to be one of the most natural interpreters of Woody Guthrie's songs. He's been an ongoing featured performer at the annual Woody Guthrie Folk Festival in Woody's hometown of Okemah, Oklahoma since its inception.


Branch Locations

(Google Maps)

Appearing at ...

4/11/12 * 6p–7p * Encinitas